Residential & Commercial Disinfecting Service
---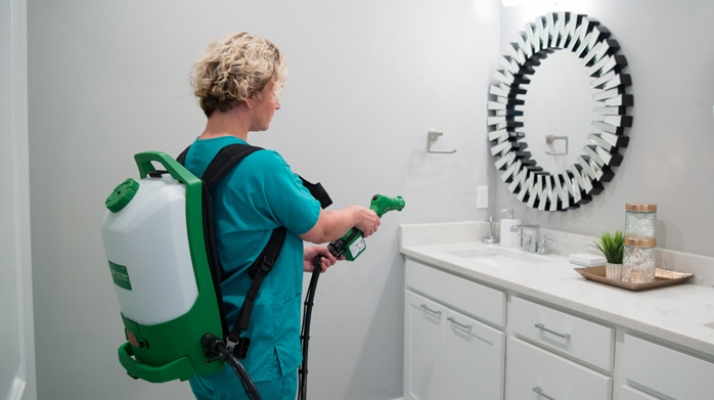 Serving our clients for over 15 years with in-home residential and commercial cleaning + disinfection.
We are proud to offer our 360 Degree disinfection, which is the most effective way to disinfect and penetrate all the hidden and hard to reach areas of your space. By use of our disinfecting mist, it is much safer than your traditional spray and cloth methods and also helps to prevent cross-contamination. Our disinfectant is approved by the EPA for use against Sars-Cov2, the coronavirus that causes COVID-19.
We spray your entire home or workplace, covering every surface, with extra attention paid to high touch surfaces like doorknobs, countertops, light switches, railings, and desks.
Our complete disinfecting service kills 99.999% of dangerous bacteria, mold, and viruses, including SARS-CoV-2, the Coronavirus that causes COVID-19.
We use a 100% non-toxic EPA and Health Canada approved hospital-grade, biodegradable disinfectant to thoroughly disinfect your home or workplace.
It is environmentally safe for you, children, pets, plants, and marine life.
Applied in a uniform and controlled manner, Disinfectant Fogging is the most effective way to eliminate bacteria and viruses.

This service will reduce the time it takes to cover and disinfect all surfaces and hard to reach areas by conventional disinfecting. Our disinfectant fog adheres to areas not in your regular cleaning scope that may be prone to virus-spread such as walls, doors, and windows and all hard to reach places.
​Our service is a safe, economical, and effective way to destroy viruses and helps reduce the risk and cost associated with your staff disinfecting.
Daily, weekly, monthly or one-time services available
---